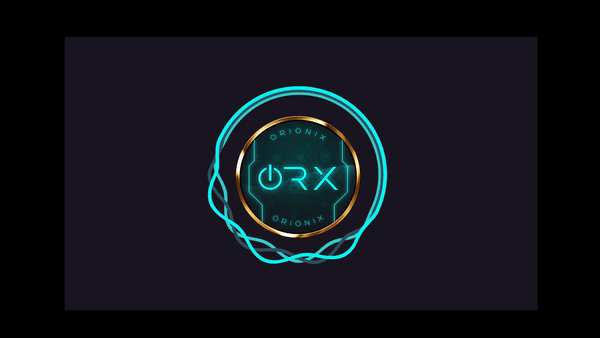 Orionix is a commission free games and gaming based items exchange platform. It starts the business from market research and planning in year 2018. They ready to launch the official platform in year 2020 after a strong preparation within these two years. Orionix has its own currency along with ORX token that covers operational coasts. That currency is a crypto currency like bit coin. This gaming platform project is for facilitate game players communication with other players, exchanges and security of their overall gaming tasks. Any gamer in the world can use that platform to trade their new games, used games, gaming items and their accounts as well for ORX token. However, absolutely this is the future of gaming of the world of game players.


The team of Orionix is with professionals and experienced persons on programming, information technology, crypto currency, business and finance, software engineering and much more fields covers overall figure of that gaming platform business. The CEO of Orionix is Mr. Frederico Giovanni. He has an experience on business over fifteen years. And he is a successful blockchain investor, crypto currency expert and technology entrepreneur. Mr. Park Hao is a co-owner of the Orionix and he is an experienced software engineer. Most of rest of team consists with programmers. Really there is a strong team to run that amazing platform for bring us the future of gaming.
Nowadays, millions of gamers face much kind of troubles when trading their new games, used games, gaming accessories and accounts. They haven't a completely secure way to enter the market. They spend billions of dollars and thousands of hours to develop their games. When there is no any security while transactions when hand over products to another person. They have a high risk to an uncertain scam. In the near future of gaming, Orionix will break that issue and they will be the safest place to gamers trading. Besides, Orionix will support for trade quality checked, bug-free and finalized ORX tokens act as intercede for transactions. If simply say, Orionix is a safe transaction solution and smart system for gamers trading. It has a reward system for players who supports in solving problems, test beta versions, buy pre released versions of games and fix bugs as well. It will be enrich the quality of system and trading products. That reward system runs by considering number of hoarse that gamers spend for above activities on the Orionix platform.
Orionix is a newest concept of platform and crypto currency. It is the first ever quality platform for cover all the things on world of gaming. Global games market is also a yearly growing market place. In year 2029, the value of global games market is 110 billion US dollers.As on predications 2020's games market will over 165.9 billion of US dollars. It is 33% of increase than year 2019. So, future of gaming market is clear. Remember, 2020 is the year that Orionix platform officially launch. Orionix will rise up since the beginning in the world market. So, take a park in the world first ever quality and safe gaming platform will be a meaningful and amazing experience to gamers. Because Orionix platform is the future of gaming.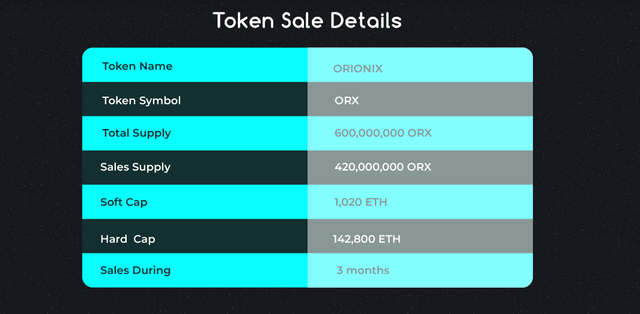 For More Details of Orionix:
Website : https://orionix.io
Whitepaper : https://orionix.io/Orionix_ENG_Whitepaper.pdf
Facebook :https://www.facebook.com/OrionixToken
Twitter : https://twitter.com/orionixtoken
LinkedIn : https://medium.com/orionix
YouTube: https://www.youtube.com/channel/UCkkwaCntAOGJWqiDoXczRfQ
Steemit: https://steemit.com/@orionix
Article By Anton De Mel
Bitcointalk Profile: https://bitcointalk.org/index.php?action=profile;u=1770640
Telegram username: @antondemel99
ETH address : 0xD0B74BAE747a7756644B1f453577449055693A6c